ReWild Fridays Melbourne
An Urban Dive into Deep Nature Connection Practices
The old ways are new again for the many now seeking to (re)learn the skills, practices and mindsets of our ancestors – everything from our food to footwear.
It's a movement that's become known as 'rewilding'; a return to a wilder or more natural, instinctive way of being. In contrast to the 'back to the land' movement of the 70's, rewilding is as much urban as it is rural – wildness rather than wilderness.
Learning daily practices to ground ourselves in the rhythms of nature, and acquainting ourselves with the plants, animals, and elements of our bioregion, we can begin to cultivate deep connection with earth wisdom, ourselves and each other.
Are you ready to create time for deep nature connection in your life?
Rewild Fridays is an ongoing program dedicated to exploring deep nature connection practices, nature play, community building and traditional earth skills within a small group of under 12 participants.
Together we will explore and experiment with practices and activities that will serve to embed us into the land we live (yes the city!), the more-than-human-world, and each other. The goal here is connection - to self, earth and community - the pathway to a life of vision and joy.
What do we mean by Deep Nature Connection Practices?
Spending time outdoors does not necessarily cultivate a deep connection to nature. Pioneers in the field drawing on anthropological study of indigenous cultures, science, and a long hard look at the effectiveness of environmental education have found that there are core practices that quickly create strong bonds of connection between humans and nature.
Simple and repeatable practices such as tracking, bird language, sensory awareness and attuned mentorship are some of the most effective and ancient techniques that exist to enable profound connection with nature, with ourselves, and with each other. By understanding our relationships with the animals, plants, weather and wind, and various aspects of the natural environment around us, we re-pattern our brain and nervous system to activate what are known as 'the attributes of connection' – happiness, vitality, the ability to listen deeply, increase empathy, helpfulness, true aliveness and gratitude for life, compassion, forgiveness and the quiet mind.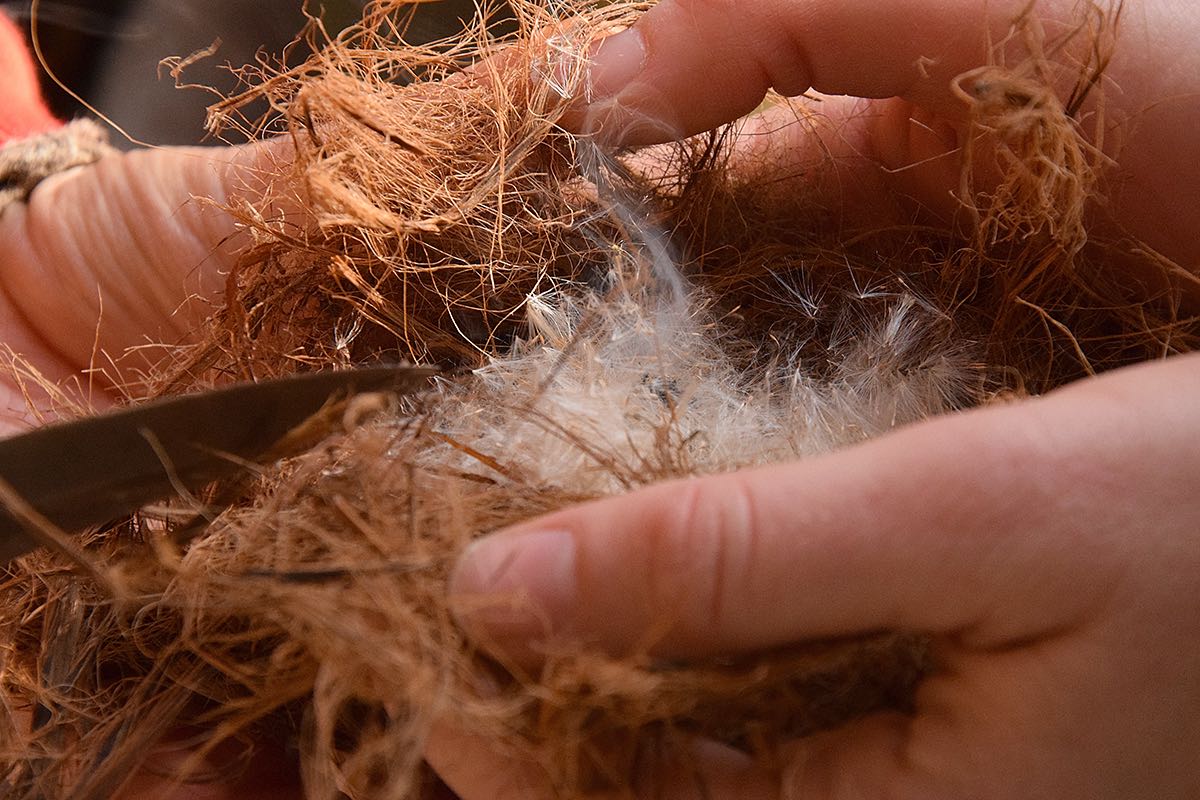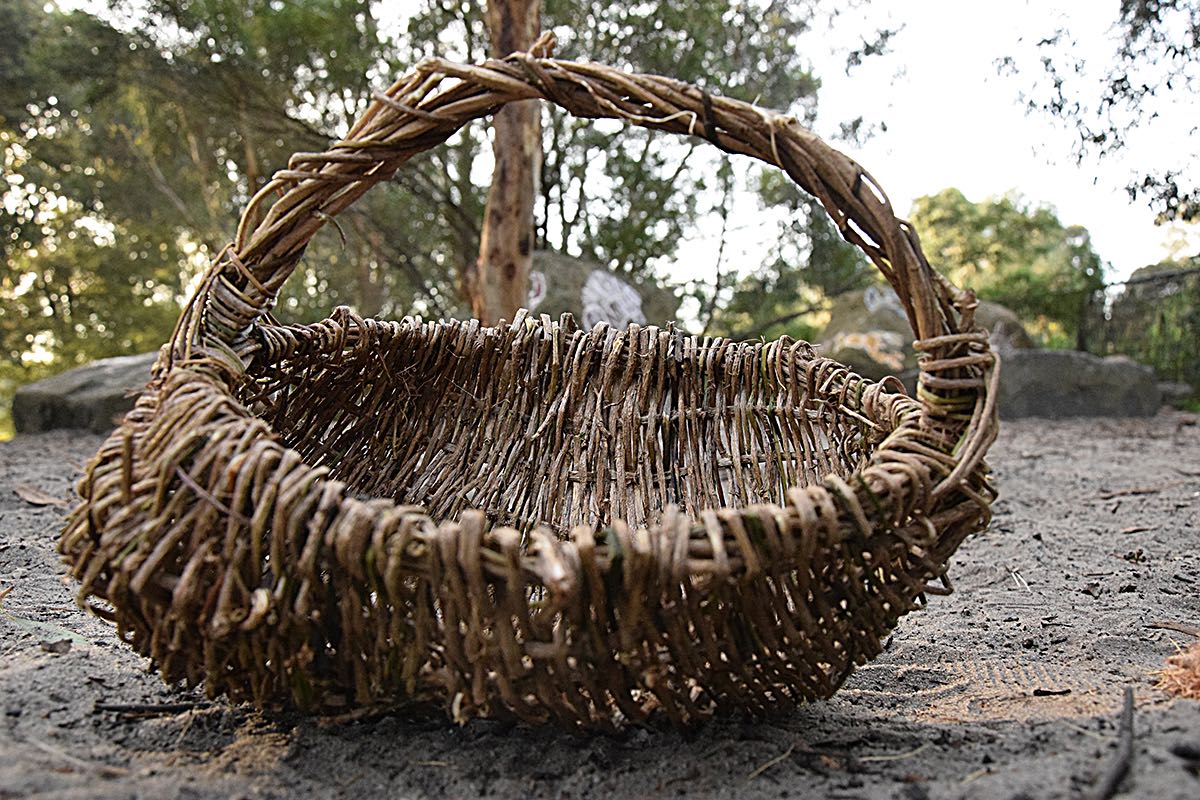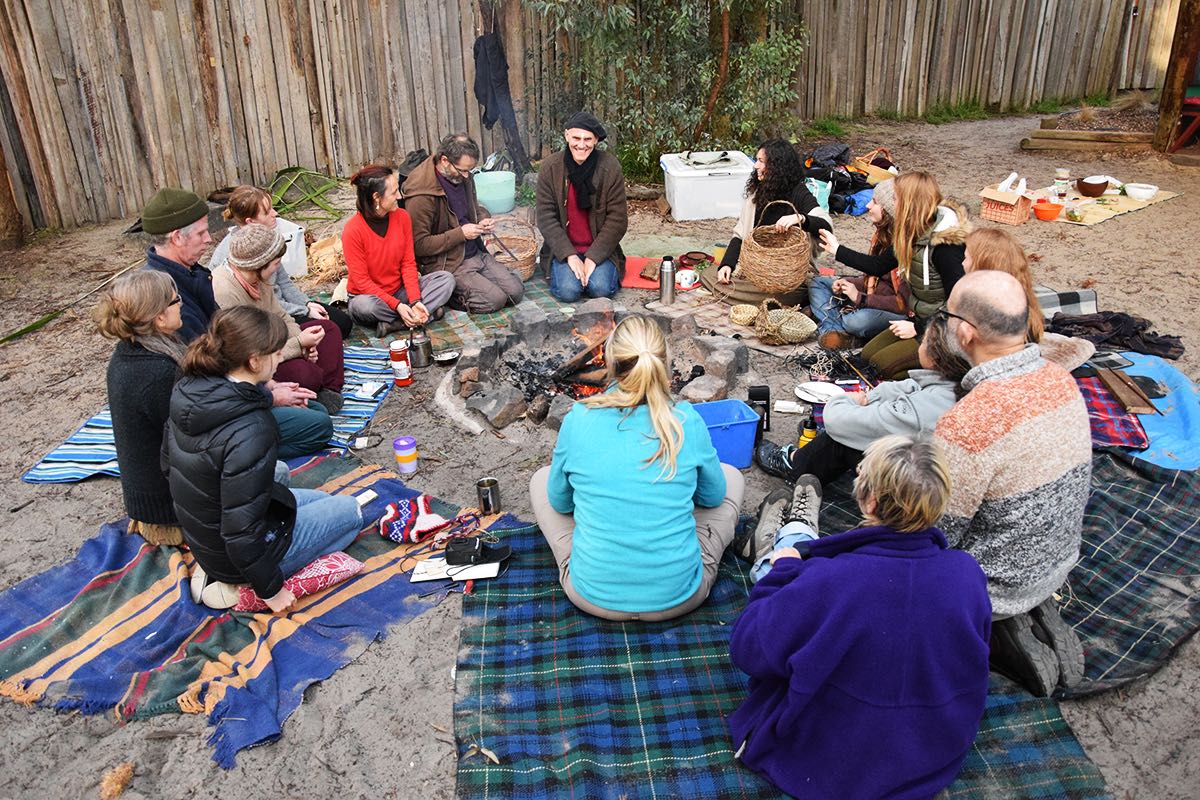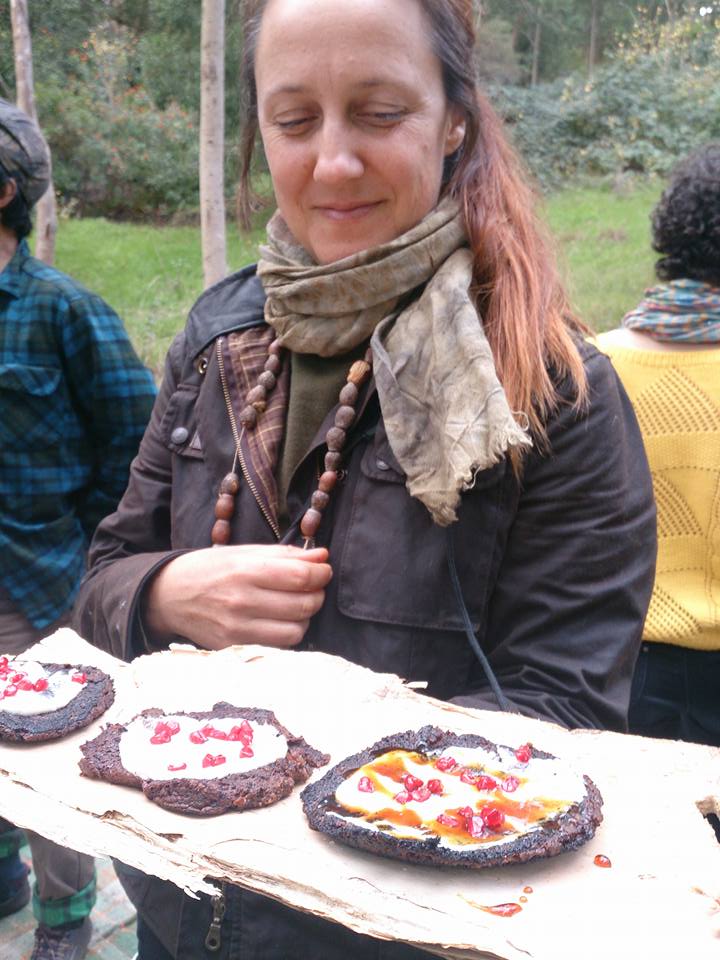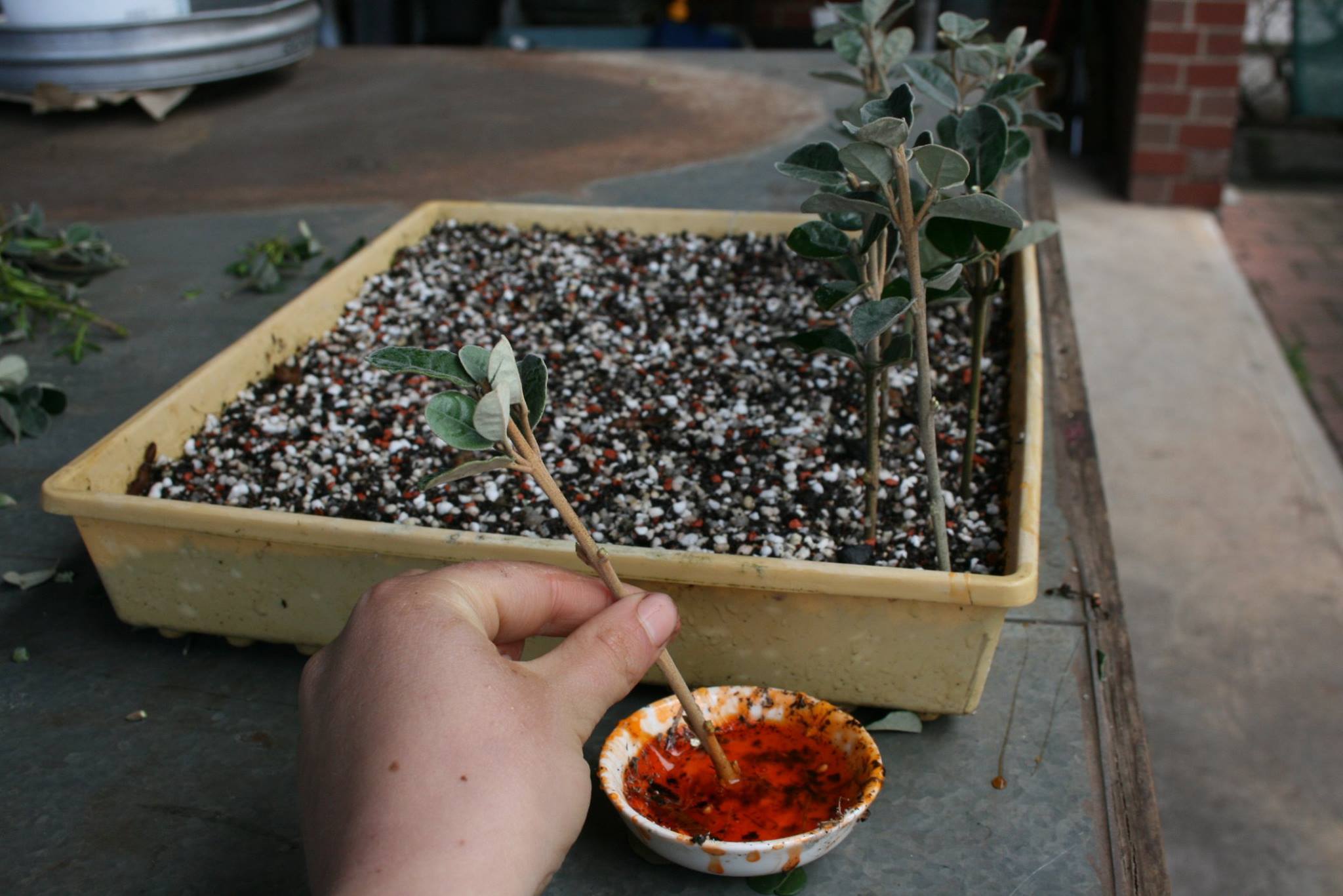 What might we get up to?
Here are some of the activities we may explore. Repeated over many weeks, these practices strengthen the threads of connection until they become strong ropes of relationship.
Sit spots

Tracking

Bird Language

Mapping/Navigation

Indigenous Knowledge

Natural Movement & Awareness

The Art of Wandering

Nature Games and Play

Nature Literacy and Ecology

Wild Edibles and Medicinals

Fire-by-Friction

Natural cordage and rope

Shelter Building

Eco-Dye

Hide Tanning

Basket weaving

Ceremony

Community Building

Campfire cooking
"For me, Rewild Fridays has been an insightful and enchanting journey of both nature connection and self-discovery. Utilising a combination of traditional skills, listening, silence, stillness and enquiry, Claire and Mel have artfully guided my deepening connection to the natural world and opened my senses to a conversation I never knew existed. I will never be the same." Seth Consedine, Osteopath
"Rewild Fridays gave me the skills, knowledge and confidence to engage with the wild places all around me. It's not just in the national parks an hour drive from my house - the wild is in my backyard, my local park, that tree right next to the milkbar. It's made me feel more alive." Michelle Kovacevic, mother and community organiser,
The Facilitators
Claire Dunn
Claire Dunn is a writer, educator, and barefoot explorer. Claire worked for many years as an environmental campaigner with organisations such as The Wilderness Society, before turning her attention to the human-nature connection. In 2010, Claire embarked on a year of bush living. My Year Without Matches: Escaping the the City in Search of the Wild is a memoir of that journey. Claire is passionate about 'rewilding' our inner and outer landscapes and facilitates nature-based reconnection retreats and contemporary wilderness rites of passage.
Melissa Turnbull
Mel Turnbull grew up on Boon Wurrung and Wurrundjeri country, in a place otherwise known as Melbourne. Growing up with plenty of siblings and regularly camping and exploring the outdoors with other families, Mel feels comfortable among a tribe. Mel is a former nurse and has been working with kids for over 20 years and mentoring people in nature connection since working at Wollangarra Outdoor Education Centre in 2010. Mel travelled within Australia New Zealand and the US looking for community and connection, building skills and networks along the way. Now based in suburban Melbourne, Mel loves sharing these skills and creating opportunities for connection here. www.firekeepers.com.au
Guest Facilitators
Rewild Fridays welcomes in a range of guest facilitators to bring specific skills to the group. Here are a few of our current regular contributors:
Taj Scicluna
The Perma Pixie (Taj Scicluna) is passionate and motivated to inspire and educate people to live more nourishing and regenerative lifestyles with a deep connection to Nature. Using her skills of Permaculture and Herbalism, she reminds those wishing for a deeper sense of purpose that individual and collective action can generate change and reformat the current state of humanity. www.permapixie.com
Josh MClean
Josh is one of Australia's most skilled traditional tanners and leatherworkers. After training in remote arctic wilderness, Josh returned to Australia to found The Bush Tannery, which aims to teach and support the most ethical, sustainable and respectful practices that celebrate life, through community engagement and a sharing of the traditional skills and practices of tanning and leather crafting. www.thebushtannery.com.au
The Details
Rewild Fridays is a regular dedicated program of study and nature adventure held on Fridays between 9.30am - 3pm over four teaching terms in parkland settings within Melbourne's inner north. A couple of times a term we venture out of the city for a day long 'excursion' for immersion in a wilder landscape or during particular foraging seasons such as mushrooming in autumn.
Most participants commit to full terms of study (and play) however we will offer a number of 'drop in' passes each week.
Why is this not on a weekend?
Rather than an extra-curricular activity, this is a commitment akin to any other program of study. And besides, we like family/play time on weekends.
Dates
The program will run every Friday from Friday July 5 to Friday September 13.
Term pass (11 sessions): $850 waged/$750 concession
Half term pass (5 sessions): $425 waged/$375 concession
Drop-in single session pass: $95 waged/$80 concession
Draft schedule for this term (this may change depending on conditions)
12th July - Coal Burnt Spoons
19th July - Guest Facilitator Jamie Simpson from Walkabout education teaching flintnapping, glues and pitches
26th July - Excursion - hopefully tracking in the snow on Mt Donna Buang!
2nd Aug - Eco-dyeing with Mel
9 Aug - Guest Facilitator Rosie Cooper - seasonal medicinal making including take home syrup and foraging
16th Aug - Australian Bio-Blitz! A bio-blitz is a snapshot study of a specific location, where scientists and the community work together to survey and record as many species within a nominated timeframe.
23 Aug - Bush Cooking Bonanza including a traditional steam pit
30 Aug - Guest Facilitators Jack Nunn and Emma Keith from Citizen Science group Science for All
6th Sept - Excursion to Conglomerate Gully Forest Reserve near Riddells Creek
13th Sept - Celebratory end of term super ninja awareness drum stalk! And pot luck lunch.
Cancellation Policy
Tickets are only valid for this term. Dates of attendance must be confirmed before term starts. Date changes within the term can be made with at least one week's notice of the session you are cancelling. No refunds or date changes with less than a week's notice. No refunds available. Half term passes must be booked in by the previous Friday. No refunds on drop in tickets. If you can't attend a Friday you are booked in for, you may on-sell your pass.
Please email info@naturesapprentice.com.au with any questions or call Claire on 0466 523 326.